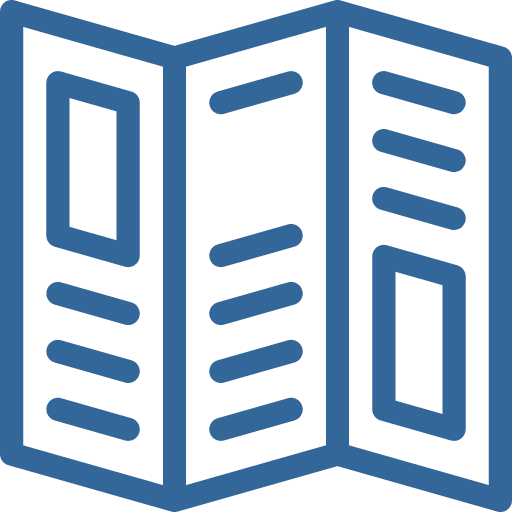 Print, despite what you might have heard, is not dead. Even though it's been displaced by the Internet as the main channel of disseminating information, print can still be a valuable ally in promotion.
Don't get us wrong; an online presence is essential to operate on today's business landscape. However, printed materials can increase your site's traffic by bridging people to it from the physical world.
Don't underestimate the effectiveness of materials such as fliers. Passing them out at, say, conventions or trade shows puts your brand directly into the hands of people who are interested in your products or services. Moreover, every person who sees your flier around town is one more pair of eyes who has seen that you're open for business. Plus, placing your social media account or website address on a flier can drive them to your site when they might not have thought to look for you. Better yet, a QR code can take them directly to a location on the web without having to type anything or search for your site.
Most of all, there's just something about holding a professionally printed item in your hand. This especially goes for business cards. Online, you could be just one of thousands, or millions, of small businesses or individuals looking for clients or your dream job. That still amounts to no physical space. A business card takes up physical space. The person you gave it to has it, and is likely to see it again. Also, the fact that you took the time to get professional cards made says "I'm professional, and I'm serious."
Traditional promotional materials offline can help your business get a leg up on the competition by bringing more customers to you on the web. Ask about how we can implement printed materials into your marketing strategy.